Discovery Day 2022
Find out directly from the Principal, all that WMSII has to offer, at The Principal's Information Session.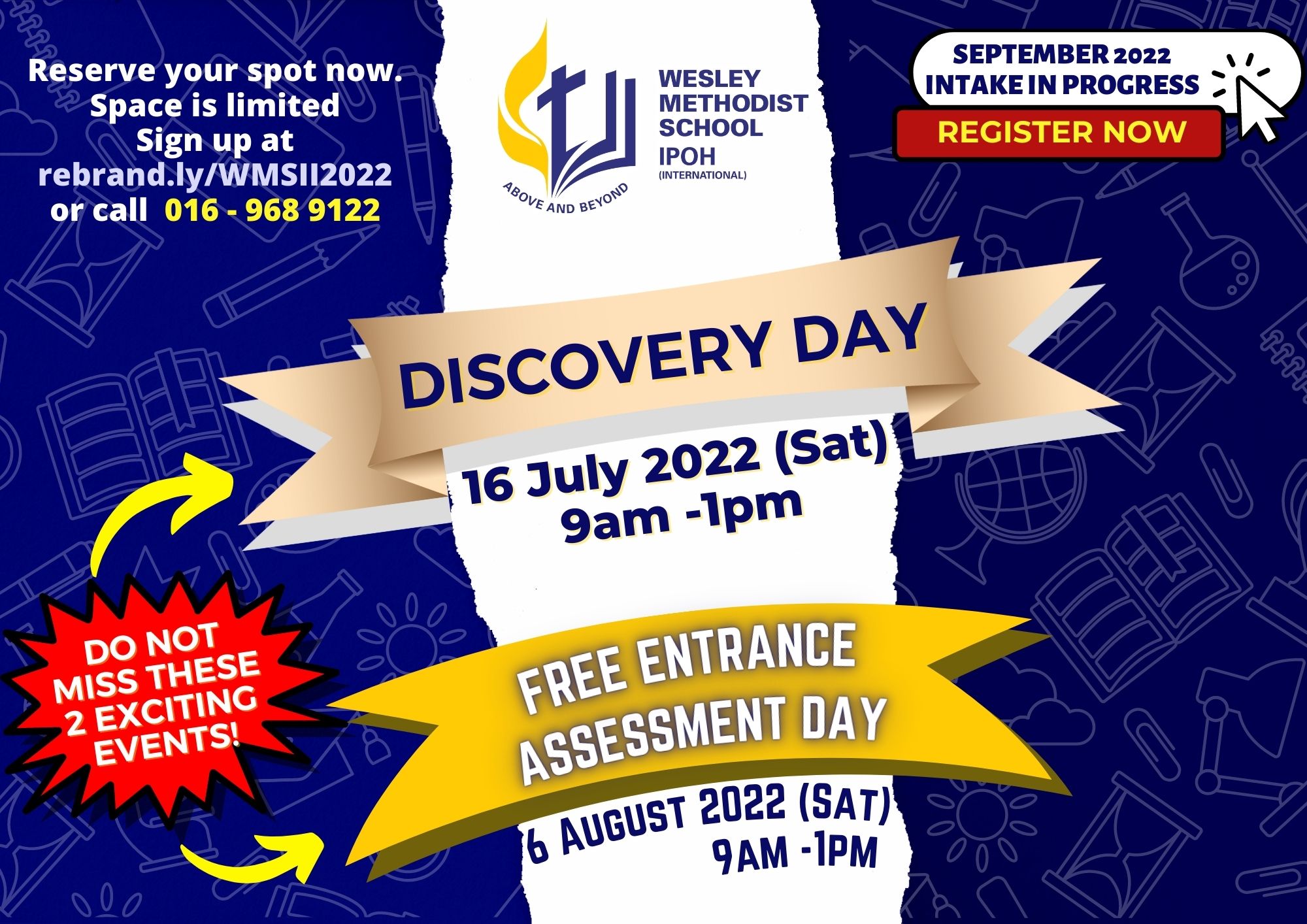 ✅ FREE on-the-spot Entrance Assessment.
✅ 50% Waiver off Application & Registration Fees.
✅ Discover how to apply for our Bursary & Scholarships.
Reserve your spot now. Space is limited!
Sign up at rebrand.ly/WMSII2022 or call 016-968 9122