Why Choose Wesley?
At Wesley, parents and students will be assured of:
1. Qualified and committed teachers that take the extra effort to ensure every single student is not left behind.
2. Emphasis on language proficiency (English, Bahasa Malaysia (KSSR) & Mandarin (YCT Mandarin from China).
3. Learning Mathematics through games and Science by inquiry-based activities.
4. Development of 21st Century skills through project-based learning activities.
5. Intentional spiritual & character formation through brigade work, Character First values and weekly Chapel sessions.
6. Small classes and close partnership with parents.
7. Exposure to a wide range of Extra-Curricular Activities (ECA) designed to develop practical and leadership skills in students beyond academic boundaries.
8. A safe and effective learning environment for both on-site face-to-face learning and online via our X-Learning programme.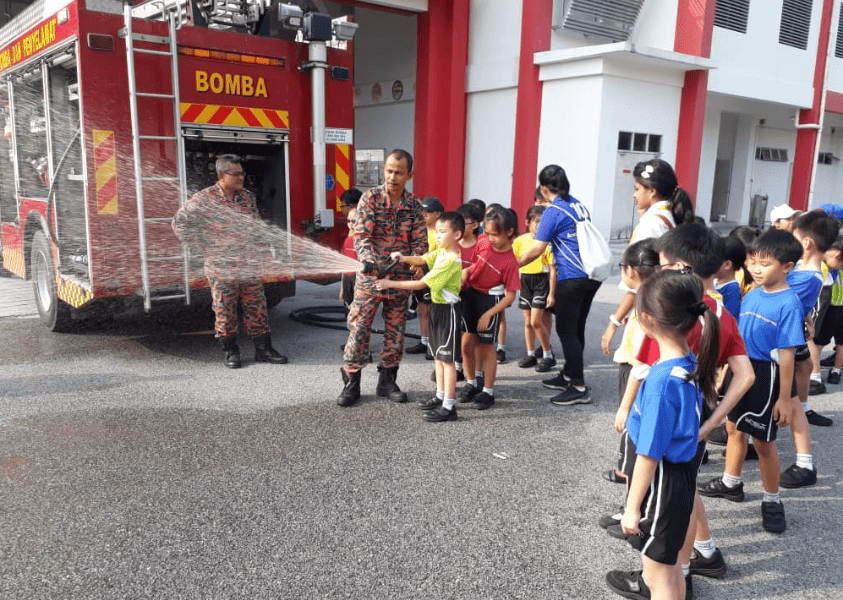 Curriculum
The Wesleyan Curriculum is a unique learning programme that draws from the strongest points of the various syllabus from all over the world. From the Cambridge curriculum, our students develop global content knowledge and master essential skills to thrive in a fast-moving world. Students learn to apply knowledge, collaborate and problem solve in project-based learning events that encourage interdisciplinary learning.
Our Wesleyan curriculum also emphasises communication as a key skill to prepare our students. All students learn to be trilingual at Wesley where our language curriculum is drawn from our local KSSM syllabus for Bahasa Malaysia and the HSK/YCT Programme from China for Mandarin.
Our students progress from KS 1 to KS 4 through a sequenced progression of learning steps designed to help them explore literacy & numeracy, science & enquiry, creative arts & expression, the world & each person's role in it and personal health & wellness.
Subjects Offered
Key Stage 1 (Year 1-2)
English – First Language
Mathematics
Science
Bahasa Malaysia (KSSR)
Reading Classes
Chinese Language (YTC)
Music
Art
Bible Knowledge
Physical Education
Key Stage 2 (Year 3-6)
English – First Language
Mathematics
Science
Bahasa Malaysia (KSSR)
Humanities (International Geography / History)
Chinese Language (YTC)
Music
Art
Global Perspective
Bible Knowledge
Physical Education
Notes:
Maximum 25 students per class to allow teachers to give special attention to all our students and help them discover the joys of learning

Classes are from 7.30 am to 2.30 pm
Co-Curricular Activities
The Wesleyan co-curricular side of life complements and enhances the development of the enquiring mind. We believe that educational excellence should go beyond academic results and each student should be nurtured to his or her fullest potential.
Starting from Year 1, our co-curricular activities aim to promote interpersonal skills and meaningful learning through play. We have clubs and games specially tailored for Year 1 and 2 that allow them to interact and play with their peers in a safe and secure environment.
Our programmes in the Boys' and Girls' Brigades have been designed to promote character formation, servant-leadership and responsible citizenship. Wesleyans learn to serve and care for their peers while leading their teams through various challenges and obstacles. They learn to encourage one another and spur one another on with love and good deeds. As such, Wesleyans have a distinctive mark of excellence that shows the love for God, people and the environment.
Clubs & Societies 
In order to cultivate a wholesome individual, we offer a variety of clubs and societies for our students to choose from, be it clubs, sports & games, or uniform bodies.
Clubs & Societies
Clubs for Year 1 & 2

Science & Environment (ECO)

Olympiad Maths

Cookery

Dance & Drama

Art & Craft
Games & Sports
Games for Year 1 & 2

Athletics

Board & Traditional Games

Dodgeball

Football

Netball

Ping Pong
Uniform Bodies
Boys' Brigade – 6

th

Ipoh BB Coy

Girls' Brigade – 2

nd

Ipoh GB Coy
School Boards & Teams
Library Board

Monitors Board

Prefectorial Board

PA Team
Academic Excellence… Transforming Lives
Strong Academic Performance and Excellent Character
Learning Maths through games and developing positive attitudes towards mathematics

Enquiry-based teaching and learning that encourages learners to be actively engaged in Physics, Chemistry, Biology and much more

Internationally Recognized Mandarin curriculum

Students explore music and arts through wide range of fun and interactive activities
Want to Enrol?
We are looking forward to welcoming you to Wesley Methodist School Ipoh (International). Kindly drop your details for us to get in touch with you. Feel free to make an appointment to visit our schools and talk to us. We are happy to give you a tour of our school facilities.
See you in school!