Why Choose Wesley?
At Wesley, parents and students will be assured of:
1. Qualified and committed teachers that take the extra effort to ensure every single student is not left behind.
2. A rigorous learning programme that leads to SPM certification and the option to further obtain the IGCSE qualification.
3. Emphasis on language proficiency (enriched with Cambridge English), Bahasa Malaysia (KSSM) & Mandarin (HSK Mandarin from China).
4. Development of 21st Century skills through project-based learning activities and embedded Global Perspective skills.
5. Intentional spiritual & character formation through the Brigades, Character First values, weekly Chapel sessions and support from counsellors.
6. Close partnership with parents through our regular school-wide parents' forums, morning coffee, and personalised parent-teacher conferences.
7. Exposure to a wide range of enrichment programmes and Extra-Curricular Activities (ECA) designed to develop practical and leadership skills in students beyond academic boundaries.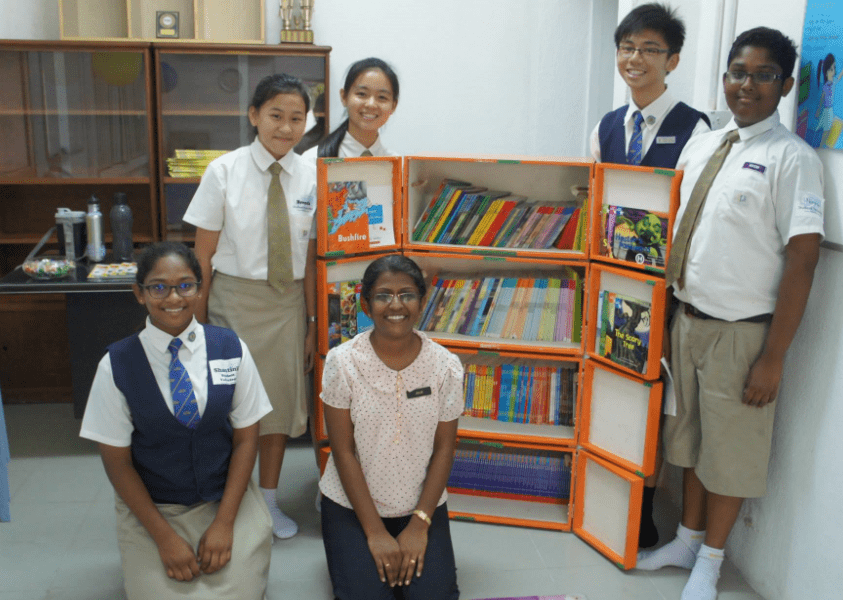 Curriculum
At WMSIP, we offer the Kurikulum Standard Sekolah Menengah (KSSM) which leads to the Sijil Pelajaran Malaysia (SPM) at the end of Form 5. This will enable our students to apply to both the public and private higher education institutions in Malaysian and around the world.
Dual Language Programme
We are one of the schools in Malaysia to be certified as a Dual Language Programme (DLP) school, offering Mathematics and Science in both Bahasa Melayu and English.
HSK
This is an international standardized test of Chinese language proficiency. HSK is a Chinese language certificate for foreign students to enter into a wider range of higher education institutions, including China.
Global Perspective
Cambridge Global Perspectives is a unique, transformational programme that helps students develop outstanding transferable skills, including critical thinking, research, analysis, evaluation, reflection, collaboration and communication. The programme taps into the way today's students enjoy learning, including group work, seminars and projects. GP will challenge learners to explore and make judgements on the global issues that really matter to them.
Subjects Offered
Lower Secondary (Form 1-3)
Bahasa Malaysia
English
Mathematics

(Dual Language Programme)

History (KSSM – Sejarah)

Moral Studies

Global Perspective
Science

(Dual Language Programme)

Geography
Music
Mandarin
Asas Sains Komputer (ASK)
Bible Knowledge
Physical Education
Arts
Upper Secondary (Form 4-5): Science
Bahasa Malaysia
English
Mathematics

(Dual Language Programme)

History (KSSM – Sejarah)

Moral Studies

Additional Mathematics
Physics
Chemistry
Biology
Bible Knowledge
Physical Education
Upper Secondary (Form 4-5): Arts
Bahasa Malaysia
English
Mathematics

(Dual Language Programme)

History (KSSM – Sejarah)

Moral Studies

Additional Mathematics
Science
Accounting
Business Studies
Economy
Visual Arts Education
Bible Knowledge
Physical Education
Notes:
Maximum 25 students per class to allow teachers to give special attention to all our students and help them discover the joys of learning

Form 3 students will sit for PT3 and have an option to take the Cambridge Lower Secondary Checkpoint

Students will have an option to take additional IGCSE Subjects

Students may take a maximum of five electives for SPM

Chapel & Bible Knowledge are compulsory for all students

Class are from 7.30am to 3.30pm
Co-Curricular Activities
In order to cultivate a wholesome individual, we offer a variety of clubs and societies for our students to choose from, be it clubs, sports & games, or uniform bodies.
Clubs & Societies
Art & Craft

Music Club

Domestic Science

ECO Club

Indoor Games

Drama Club
Games & Sports
Athletics

Badminton

Basketball

Dodgeball

Football

Netball

Table Tennis
Uniform Bodies
Boys' Brigade – 6

th

Ipoh BB Coy

Girls' Brigade – 2

nd

Ipoh GB Coy
School Boards & Teams
Library Board

Monitors Board

Prefectorial Board

Editorial Board

Chapel Enablers

PA Team

Photography Team
Academic Excellence… Transforming Lives
Strong Academic Performance and Excellent Character
Trained in Problem Solving and Critical Thinking

Flexibility in Choosing Elective Subjects

Balancing Formal and Informal Education

Nurture and Train Social Skills for Future Life
Want to Enrol?
We are looking forward to welcoming you to Wesley Methodist School Ipoh (Private). Kindly drop your details for us to get in touch with you. Feel free to make an appointment to visit our schools and talk to us. We are happy to give you a tour of our school facilities.
See you in school!