Our Testimonies
Over the years many lives have been transformed and enriched by Wesley Methodist School Ipoh. Hear some of their testimonies here.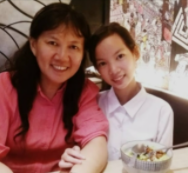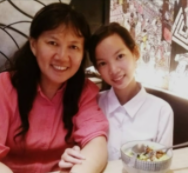 I'm very grateful that my child can study in this Christian school where there are chapel services every week and Bible Knowledge classes.
I'm grateful to God for allowing my child to be able to learn in an environment that emphasises the spiritual aspect and also provides spiritual guidance.
The teachers in this school are very committed and serious in their work, especially when conducting online classes. Online teaching is not easy but based on the feedback from my child, I can gather that the teachers here are very passionate about teaching and are always willing to guide the students to make sure they progress in their studies.
I would like to say a big thank you to all the teachers for their dedication and sacrifice. God remembers your sacrifices.
– Mdm. Yee So Hon (mother of Esther Ong) 2021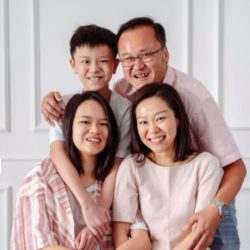 My heartfelt appreciation to the teachers for all the meticulous supervision, guidance and care for Yong Cody.
I am so delighted and surprised when I saw his 6.0 achievement.
The credit shall be applauded to Wesley Methodist School Ipoh International-WMSII team for your dedication and superb discipline.
Being a working mother, I am truly grateful to have my child under your care. Even though I got Goosebumps whenever I saw the homeroom teacher chasing me his homework or calls to remind me of any outstanding assignment.
Kudos to all the boys and staff of WMSII.
–  Mdm Ng May Cheng (mother of Yong Cody) 2021
There are so many great experiences that I had as a student of WMSIP. The school provided opportunities for me to take up leadership responsibilities in different areas of school life. When it comes to sports, sportsmanship is strongly seen among the students of the school. Students work together to gather points for their sport houses. Students join in their efforts no matter what year of study they are in.
The school is always happy to welcome you into the Wesley family. Those who have graduated from the school and return to visit are always welcomed with smiles and someone will be ready to greet you.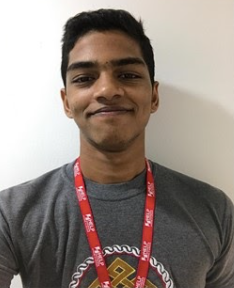 I discovered my inherent potential and ability to excel when I studied at WMSIP. These breakthroughs wouldn't have been possible if not for the conducive environment of WMSIP and its dedicated academic staff.
The teachers in WMSI were always there when I needed them. I pull through my SPM because of these committed teachers that were willing to go the extra mile.
Another aspect of WMSIP which was indeed effective in boosting my academic confidence was set teaching. This system was very beneficial to me as the teacher conducted lessons at a pace that allowed me to grasp the concepts that were troubling me and made me realise that even though I had a slow start, I would be able to finish strong.
– Eswaran a/l Sanker (2016)
Video Testimonials